Limo Service in Everett, WA
BOOK NOW! – Dial and say Alisha limo ?
FREE QUOTE IN LESS THAN 30 SECONDS. Get A Quote Now !
Limo Service in Everett Washington
We offer you affordable SCREAMING DEALS ON Wedding Limo transportation, Party Bus services, Prom Limousine rentals, Seattle Wine Tours, Luxury Hummer limo services & MORE.
We also provide Airport Transportation Services throughout and EVERYWHERE in King County WA, Pierce County WA, and Snohomish County Washington.
We offer luxury, high-quality, and affordable limousines for all your entertainment. Benefits with of using Alisha Limousine Rental.
For Every Occasion
Affordable Pricing
Professional Drivers
Party Buses & Limo Services Near Me
We offer party bus services all over Western Washington state. Alisha Luxury Limousines started by providing a great variety of different affiliate party bus rentals for Airport Shuttle Service, Bus Rental to local attractions, Charter Bus tours, as well as limo service Seattle airport transfers. Call for shuttle bus quotes, airport transfers, cruise ships transportation's, birthday celebrations and a lot more. So if you are looking for courteous drivers, nice clean vehicles, and dependable transportation, Alisha Limo's IS your BEST Choice.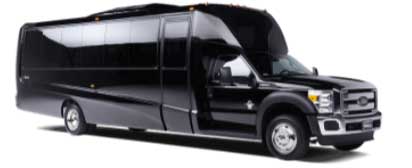 WE HAVE PARTY BUSES, LIMOS, AND MOTOR COACHES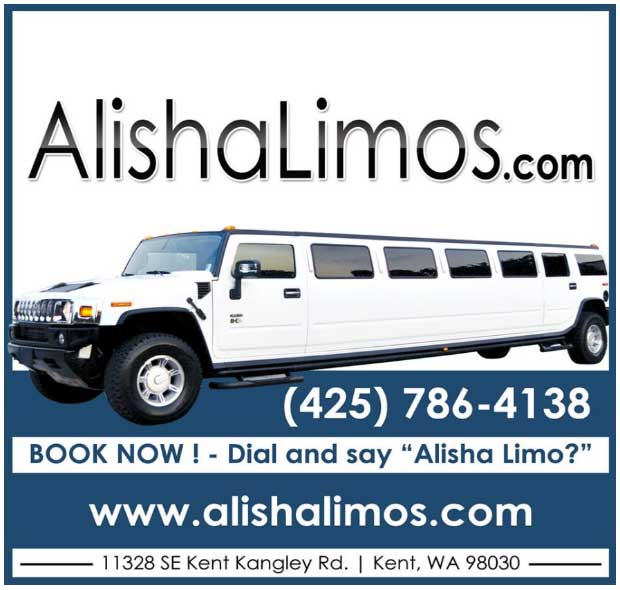 Hourly
Whether it's your birthday party, an anniversary party, a bachelor or bachelorette party, sporting event, or just a night out on the town, we can take you and your guests safely to and from your destination(s) in a large variety of size vehicle.
Transfers
Early morning or late night no problem. We're open 24-7. For airport transfers, our dispatchers monitor your flight from take-off to landing, so your driver is always there when you arrive. We can handle your transfer all over the world.
Weddings
A wedding is a very special day in a couple's life. It represents the beginning of a new chapter in your life together. We would love to be a part of your story. We provide professional-quality chauffeurs with new model limos for your wedding. Our years of experience providing limousines for weddings make us the right choice for your big day !
Whether it's a birthday, an anniversary, a bachelor or bachelorette party, sporting event, or just a night out, we can take you and your guests safely to and from your destination(s) in a large variety of size vehicle.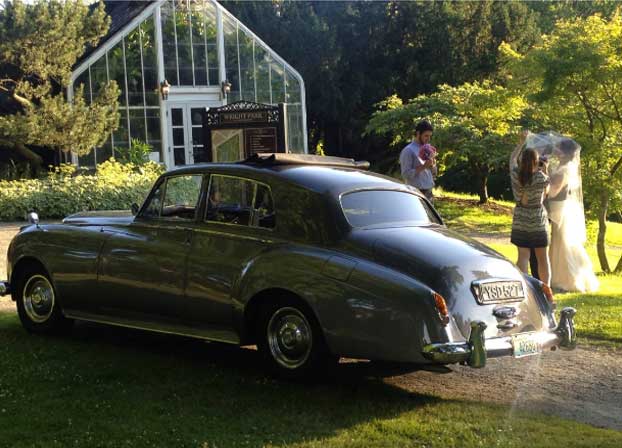 Alisha Limousine Service in Everette
When you're trying to find a great way to travel locally, the limo service is undoubtedly the most lavish. Having a limousine pick you up at your home or workplace, and take you where you want to is always comfy, convenient, and very striking. So, if you require airport transportation for yourself, or you need to have a customer picked up and brought to you for a meeting, our limousine service is the best option available.
We provide a wide selection of different alternatives to our customers, and that's the way we have built such a solid reputation for support in the Everett area. We constantly work hard to be certain that the specific services are provided to every one of our clients. So, if you believe you might be considering a limo rental soon, please don't hesitate to give us a call and let us know. We'll work with you to recognize the ideal vehicle and any other services you may need.
What makes us the Very Best ?
Many people wonder why they ought to choose Everett Limo over some of the other transport services on the market. The fact is, many tiny reasons add up to us being the best limousine service in the area. The following are just a few.
1) Modern Limos — We are always investing in our fleet of limousines to help ensure you've got access to the best limos and town cars out there.
2) Perfectly Maintained — Once we get a limo, we do everything possible to keep it in pristine shape. Including regular mechanical tune-ups in addition to professional detailing following every use.
3) Custom Services — You can request to have a certain beverage or even food awaiting you in the limo if you want. Purchasing may be a fantastic way to impress clients or create a special event with your partner ideal.
4) Friendly Drivers — Our drivers are friendly and experienced. They are also very familiar with Everett, WA and the surrounding region so they can always get you where you have to go.
5) Professional Airport Service — If you hire an airport limo to get you to and from the airport, then we will ensure everything goes smoothly. We could drop you off right at the appropriate gate, and even help you with unloading your bag.
There are several other things that we can do for our customers to help ensure they have the perfect experience. It is this dedication to customer satisfaction, which has helped us become the go-to limousine rental service in the region.
Snohomish County WA
Limos Arlington 98223, Limos Bothell 98011, 98021, 98034, 98041, Limos Brier 98036, Limos Edmonds 98020, 98026, Limos Everett, 98201, 98203, 98204, 98206, 98207, 98208, 98213, 98272, 98275, 98290, Limos Gold Bar 98251,Limos Granite Falls 98252, Limos Lake Stevens 98258, Limos Lynnwood 98036, 98037, 98046, Limos Marysville 98259, 98270, 98271,Limos Mill Creek 98012, 98082, Limos Monroe 98272, Limos Mountlake Terrace 98043, Limos Mukilteo 98275,Limos Snohomish 98290,Limos Stanwood 98292,Limos Sultan 98294, Limos Woodway 98020,Limos Darrington 98241,Limos Index WA,Limos Alderwood Manor 98021, 98036, 98043, Limos Arlington Heights 98223,Limos Bothell East 98011,Limos Bothell West 98011,Limos Bryant 98223,Limos Bunk Foss 98205, 98290 ,Limos Canyon Creek WA, Limos Cathcart 98296,Limos Cavalero WA,Limos Chain Lake WA,Limos Clearview 98296,Limos Eastmont WA,Limos Esperance 98026, Limos Fobes Hill 98290, Limos Hat Island 98236,Limos High Bridge WA,Limos Kayak The point WA,Limos Lake Bosworth 98290,Limos Lake Cassidy 98258,Limos Lake Goodwin 98271,98292,Limos Lake Ketchum 98292,Limos Lake Roesiger 98290,Limos Lake Stickney WA,Limos Larch Way WA
Limos Lochsloy 98258,Limos Machias 98258,Limos Maltby 98072,98077,98296,Limos Martha Lake 98012, 98036, 98037, 98087, 98208, Limos May Creek 98251,Limos Meadowdale 98311,Limos Mill Creek East 98012,Limos Monroe North WA,Limos North Lynnwood WA,Limos North Marysville 98223,98270,98271,Limos North Sultan 98294, Limos Northwest Stanwood 98292,Limos Oso 98223, Limos Perrinville WA, Limos Picnic Point 98026,98037,98087,Limos Silvana 98287,98292,Limos Silver Firs WA, 98223,Limos Startup 98293, 98294, Limos Sunday Lake WA,Limos Swede Heaven 98223,Limos Three Lakes 98290, Limos Verlot 98252,Limos Warm Beach 98292, Limos Woods Creek 98272.
Read What Our Customers Are Saying:
"Our driver was awesome, and the bus had some of the coolest lights. Overall a very fun and smooth night. Thank you Alisha Limo !"
Ivona A. – Party Bus Rental
"Their bus is amazing, other than the audio system which could use a major upgrade."
Andy R. – Party Bus Rental
"Our driver Tee was on time, helpful, and easy to work with. He got all of our 9th Grade Dance kids where they needed to be and the Mom's in-between as well. The kids really enjoyed the lights on the bus."
Sarah C. – Party Bus Rental
BOOK NOW ! – Dial and say Alisha limo ?

FREE QUOTE IN LESS THAN 30 SECONDS. Get A Quote Now !