BOOK NOW!- Dial and say Alisha limo?
FREE QUOTE IN LESS THAN 30 SECONDS. Get A Quote Now!
Pierce County Party Bus Limo Services: The Best Ride in Town!
I would like to personally take the opportunity to welcome you to Alisha Limos Party Bus services near you, Pierce County Washington's Premier Seattle Party Bus Company. We are also a limousine company in Seattle, WA, Pierce County, which offers All-Inclusive Pricing. There will be no additional charges applied to your rate. You will never find "extra" charges such as gas surcharges or "prime time" increases. What you are quoted is what you will pay.
Bachelor Parties Pierce County WA
Tired of the same old bachelor parties? Bored with going out to dinner and visiting the same Pierce County hot spots ? Reserve our party bus today and party like a rock star; remember this is your last night of singlehood. We will even provide VIP treatment to many clubs around Pierce County…No lines, No covers. Now that's a party. One of our buses even has a 32" LCD TV with a DVD player, Dancing LED light show, sound system, a bar with an ice chest, and a chrome stripper pole…..what more could you want ?"
Bachelorette Parties Pierce County
Having a bachelorette party is not about going out to supper or a movie or receiving gifts with your girlfriends. It's all about PARTYING LIKE A ROCKSTAR ! There is no better way to do this in Pierce County than with the Seattle Party Bus.
Go Out in Style
Bring your CD's or an iPod and dance the night away on the hardwood dance floor. Bring whatever you want to drink and stock up the four-foot bar for an all-night party. There's even a pole on the bus, so feel free to bring some entertainment on-board. Grab all of your girlfriends, kick back and let your private designated driver chauffeur you around town, and let Alisha Party Bus help the bachelorette go out in style.
Casino Trips Pierce County
Are you feeling lucky ? Do you Feel like a REAL winner? Then reserve the Alisha Party Bus near you in Pierce County and prepare to be treated like a Celebrity, no matter how many chips you have. Sit back and have a blast with our custom passenger party bus coaches while you are being driven away to your favorite casinos near you. Feel free to watch a movie, make a cocktail, or turn up the huge stereo system. Enjoy yourself and leave the driving to us. Casino trips are fun for any occasion. They also make a great gift to reward friends, team building outings, employees, or to entertain clients or friends.
Brewery and Wine Tours
For entertainment and business purposes equally, a limousine ride through Pierce County and WA wine country is unbeatable. While sipping on Zinfandels and rosés gaze at acres upon acres of beautiful vineyards. A wine tour is made much better with your chauffeur and limo. Mingle with friends on a party bus near you in Pierce County.
Prom Limo
You've got the dress or tux matched colors with your date picked out, and planned a night surrounded by your closest friends. What now ? Get the transportation services your evening demands: a prom limousine from Alisha Limousine Service. Prom night is a first occasion which should be awesome, so make it a memorable one with all the most classy type of transportation. A once-in-a-lifetime evening reserve a limousine for prom and revel in luxury. For more information regarding Hummer limos, party bus rentals, our prom limo packages, or some of our services, contact us. We're here to add that touch of class.
Reputable Prom Limo Service
Competence is a rare commodity, so we're happy to be the most dependable and prom limousine company in Pierce County. Our chauffeurs are careful to assist you with every one of your needs, fully licensed, and professional. Not only are they dressed in head to inappropriate toe apparel, but they also perform the chauffeur duties, including opening doors. At your beck and call, our drivers are for the whole period. Our dedication to customers is what sets us. Arriving on time is part of what customer service means to us; we make sure our clients are as comfortable as you can be.
Alisha Limousine Service in Pierce County strives to satisfy every client, which is why we guarantee our prom limousine packages are the most economical in the Pierce County WA areas. We'll match or beat it any deals and if you received a quotation from another service company, phone us, no questions asked. We are flexible with itineraries. Whether you divide the costs with parents or friends or pay all on your own, a limo or party bus is the best way to start and end.

Alisha Limos: We compete for you to get the best price for Limousine and Party Buses rentals in the Seattle marketplace. Alisha Limos Service is located in the heart of Seattle and South Seattle areas. Just minutes from Seattle, Bellevue, and the SeaTac Airport. We are a full-service transportation company. Our fleet consists of Luxury Town Cars, Stretch Limousines, and Luxury Stretch SUV vehicles. We specialize in all aspects of transportation and strive to deliver the highest quality of service to our customers.
There's no need to gamble on transportation for large groups of people during your next outing in Pierce County, and beyond. Instead, place the right choice and ride with Alisha Limousine Services near you. Not only do we have special packages created for most occasions, but we also have some of the lowest party bus prices in Seattle.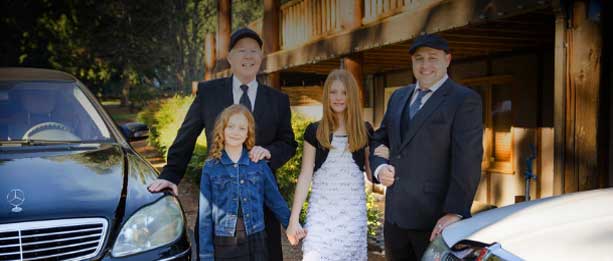 We can arrange all your travel needs wherever you are. We have years of experience to get you to your destination on time and stress-free.
Pierce County's #1 Limousine Service and Party Bus Service
Alisha Luxury Limousines wants to be your number one Seattle based party bus and limo service in the state of Washington. We have a HUGE selection of party buses and limousines near you. Our famous luxury, White Hummer Limos hold up to 24 passengers. If a Hummer Limo isn't your style then check out a party bus rental which can seat up to 50 passengers. There are a wide variety of luxurious and spacious Hummers and Party Buses to select from.
The Right Pierce County Limousine & Party Bus Company for You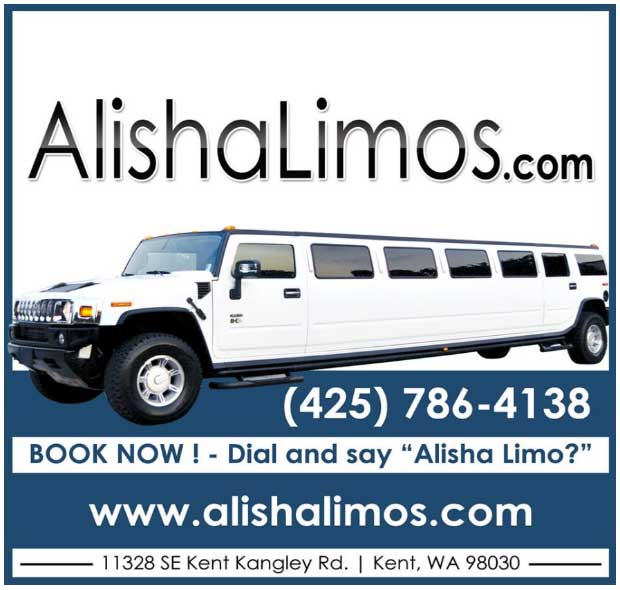 Pierce County Party Bus Rentals – Take advantages of Pierce County Party bus service from Alisha Limos , if you don't hire Alisha limos in Pierce County for a party bus near you but instead decide to rent a car, you're looking at driving non-stop and you'd still be in not even close to the edge of the border although we have to admit that there is no clear defining line defining what's Pierce County and what is not.
Pierce County Party Bus Service – We offer you the Best vehicles inside and out. Open the doors, and you will find a completely beautiful interior boasting limo-style interior with perimeter, leather seating, color-changing fiber optic lighting, flooring, mirrored ceiling, multiple flat- screen TVs, CD player with premium sound system, back-lit bar with cooler for ice and champagne holder. (THIS PARTY BUS LIMO WILL HOLD 20-22 ADULTS).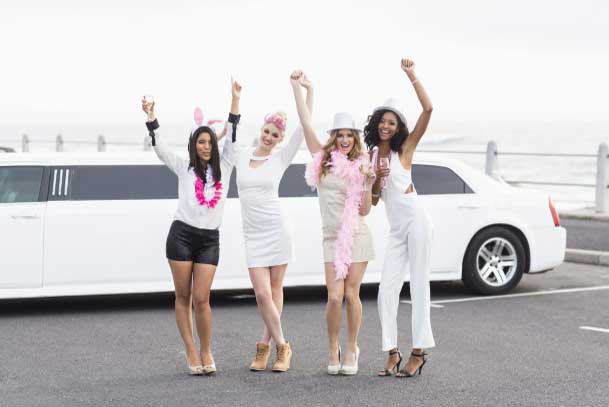 Read What Our Customers Are Saying:
"I highly recommend Alisha limos. I had a great experience with on my trip. The limo was so clean and tidy. Everything was well organized and available to us. We enjoyed our trip without any hassle. Would love to have another go with Alisha limos."
Mandy K.

"We ordered a ten-person limo for 6 hours, and everything was perfect! Like most people, I shopped around at over five places, and some quoted me higher prices and some lower. The thing that made me go with Alisha Limos was the outstanding customer service and answered all my questions nicely. Vick is just terrific! I must have emailed him with 40+ questions, and he was quick to respond to all of them, and always seemed happy. Peter was our driver, and he arrived ahead of schedule and even called to let me know he had arrived.

He was very well dressed with a great personality. He took us everywhere we wanted to go for the day and had a smile on his face the whole time. The limo was clean, stocked with ice, waters, and sodas as promised. I can't imagine going to another company. Everything was seamless. Thank you Alisha Limos !"
P.A.

"I used this for an event at the Tacoma dome yesterday, and their service was excellent. I rented an 18 passenger hummer, and it was the best experience I have had. Everyone loved the service, and I will use it again. I would highly recommend this place very high customer service and affordable"
Rick

"I have booked a limo for a couple of hours after my wedding to take photos around the Seattle Area. Bill, our driver was great and very professional. I thought the limo was going to be just a regular one, but it was a Cadillac escalade which was much cooler. Complimentary champagne, very nice leather interior with touch screen music player and light show., love there service and price. DON'T waste your time and money with any other service."
Randy Meyers

"Most professional airport ride experience we have encountered yet ! We like to start our vacation stress-free, and First Limo will be part of that plan from now on !"
M.S.

BOOK NOW ! – Dial and say Alisha limo ?

FREE QUOTE IN LESS THAN 30 SECONDS. Get A Quote Now !